Edsmart Junior KG Maths Volume 1
Edsmart Edu Connect Junior KG Mathematics Volume 1 curriculum is fully aligned with Edsmart Junior KG Maths Volume 1 book. The curriculum is developed to provide the teaching instructions or step-by-step method for the parent. The curriculum is also integrated with the assessment for parents which can be used to track the progress of child's learning journey.
MRP ₹ 1500
Discount: 0 %

Add to Cart
₹ 1500.00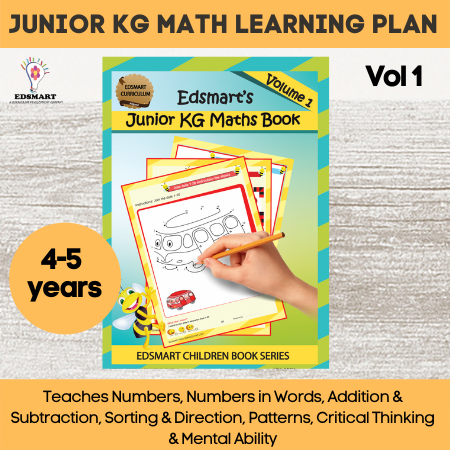 Know more about Edsmart Books

Created by Expert Teachers and Educators
Content of Edsmart Books are created by industry experts who are passionate about teaching

Child First Focus
Edsmart products are always designed having child as the focus and their holistic development

Age Appropriate
Edsmart products aligns to International Key developmental Areas, which are proven for age appropriate and parents can be rest assured about the learning journey of your child.
Parents who viewed this item also viewed